This Wednesday, cryptocurrency futures traders with long positions incurred large losses due to the fall in the price of bitcoin. As a result, the liquidation of Longs reached $253 million.
Bitcoin experienced a sharp sell-off, falling below $30,000 into the $28,000 range, and of course, all altcoins followed, with ether falling below $2,000. Cryptocurrency shares of Coinbase and MicroStrategy were also down.
Most of the volume came from cryptocurrency exchanges Binance and OKX, where the numbers reached $95.4 million and $85.2 million, respectively.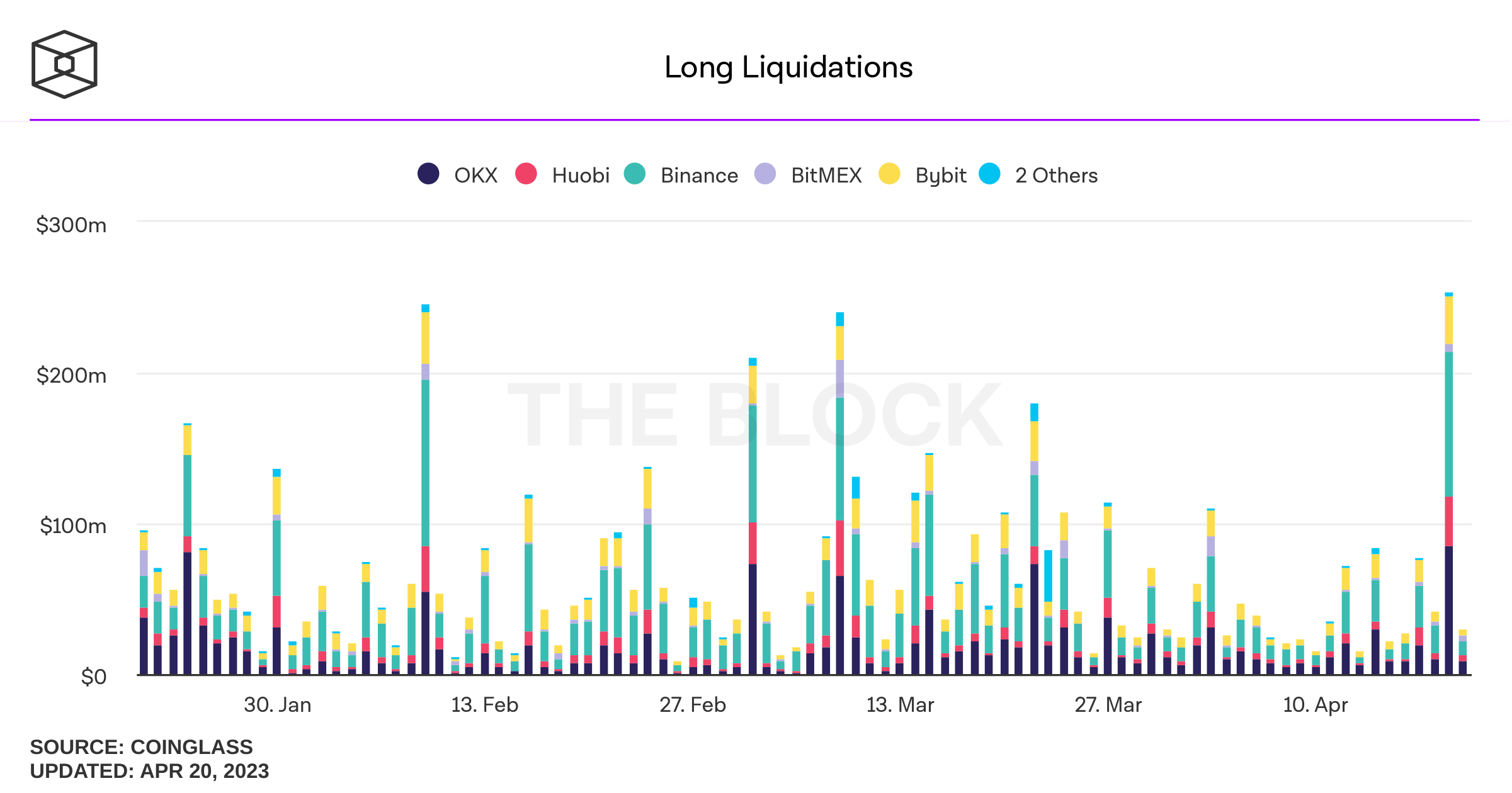 Given that the Bitcoin price fell below $29,000 on April 20, the liquidations continued, wiping out another $30 million.
The market drop seemed inexplicable at first, but then it was attributed to a lack of liquidity and a large sell order on Binance.
Thus, a large sell order caused liquidation, which led to an even greater decline in prices, and this increased the volatility, which usually increases sharply in such cases.
Volumes on exchanges remain low, as does market liquidity, which is at an all-time low. Under such conditions, sideways movement usually occurs.
About Author